This is the inspired version of the Balenciaga Motorcycle Bag that we've been seeing of quite a lot lately with Hollywood hottest celebrities going around town with one in hand. Be it black, pink, violet, yellow or brown, it's up to your own preference. Paris Hilton hit it off perfectly with pink, and you'll probably look even more stunning than she can with this RM75 darling? ;)
Comes in a variety of colours, this darling who is priced at RM79, is no longer a stranger to us bagaholics! We've seen plenty of this Chanel Inspired bag in the blogosphere, no? I know what's going around your head right now. You're questioning it's price, am I right?
Well, it is undeniably true that it's slightly more expensive than other blogshops around, no doubt. But you have her words for it. It's of superb grade quality and she, the lady boss behind this spree, always believe that you pay for what you get.
We know that there's a hierarchy for the production of inspired bags too, ranging from AA quality to AAA quality. I bet you've heard of that, no? And this probably is of higher class. :) But then again, you can always contact Autumn via email at 
autumn_0531@hotmail.com
for further information. :) 

I've been around here for quite some time to have made friends with a couple of other e-shopaholics out there. Many claim that the Chanel Inspired Quilted bag is overrated. Indeed, it is. As overrated as it is, I personally still adore it much. Especially the one in baby pink! It's just too gorgeous to resist, no? ;)
But oh well, if you don't like it, means you don't. I know how different people have different tastes. If you still are a fan of quilted bags, why not opt for this unique heart-shaped-quilted bag? Bigger in size, but only slightly more expensive - RM84. The straps are almost similar to that of the Chanel Inspired, but the material is different. This is made of patent and it's very much glossier. :)
I'm not quite done with quilted bags just yet. Below my babes, is the NY quilted patent tote bag. With the bold colours of alphabet N and Y stitched on the front, one's head is sure to turn in green envy of this pretty baby. RM85 is not too bad a price for such a pretty tote, can?
*One, two, get set, FIGHT!*
Which side are you going to be standing on, babes? The White Team or The Black Team? I'm voting for the Blackies! :) Simply because I think they're exuberantly classy. Hohoho! What? I can't really hear you... The cheers are really loud! Did you say neither suits your taste? You're a more wacky and adventurous person? Fret not, babes! This baby comes also in bright pink and baby blue! :D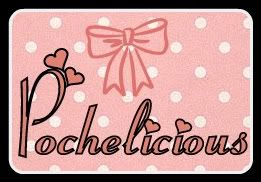 But you gotta clickey click
HERE
for more pictures and details! :)
I know you definitely will, because you're excited already, aren't you?

Better hurry girls, because her spree is ending on the 5th April!