The key to a girl's heart, is a small simple gesture. Never mind the price, never mind the brand. It is your thought that matters most. At least to me.
Jewelry has always been my "soft spot". It may very well be a pair of earrings, a necklace, a bracelet, anything... I will go weak in the knees. Especially if it's a gift from someone who matters.
And I always believe that it is never too early for a Christmas gift for your mum, sister, or best friend. Or even as a treat for yourself. I always treat and pamper myself on birthdays, or after a whole period of stressing over finals. *winkwink*
Not only are earrings and necklaces attractive, I personally find rings to stand out even more. Well, maybe... Maybe it's because, I love rings! I've got a couple of rings, in a variety of colours and designs, to suit my different outfits. And truth be told, I can never get enough of them. My collection is getting bigger, and bigger.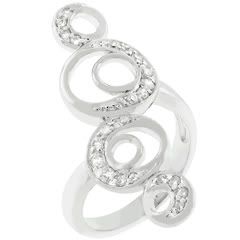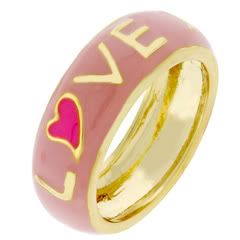 Like the few rings above, they go very well with any dresses, be it cocktail dress, or an elegant prom dress. You'll have other girls go green in envy. They might be staring at your fingers all night long. I mean, they're soooo pretty, don't you think so too, babes? ;)
But among all types of jewelry they have out there in the market,
Promise Rings
has always been "my thing". I'm a hopeless romantic when it comes to relationships and I've always loved the idea of the Promise Rings.
They mean so much more to me than just a piece of jewelry. They stand in as a promise of this one phrase I hold very dearly: To have, to hold, to last.
Promise rings offer the perfect gift for those wishing to signify a lasting commitment to another or oneself. Most commonly promise rings are chosen by those ready to enter a long term relationship but not ready for an engagement for anyone of a number of reasons.
Irregardless, the promise ring is there to serve as a daily reminder for your
commitment
, to help signify your decision to change or remain devoted to another. When you are ready to enter into a very serious commitment or change, you should consider a promise ring. ;)
Promise rings are perhaps the most flexible of all types of jewelry in that they are worn by just about all generations and for a myriad of reasons. The significance of the promise ring is entirely dependant upon you, really.

There are still no social norms and guidelines for stone type or even finger to wear the ring on. And as you can see from the above few designs that I've picked to review, Lu Shae Jewelry offers a whole wide range of very pretty designs for you to choose from. :D
There are four things about LuShae Jewelry that I totally adore:
Zero hassle exchange
Free jewelry gift box
Fast free shipping (Yes, International!)

50% sales on-going NOW!!!
Their prices are in US dollars, and they range from an average of $120 to $160. But because, there is an on-going sales, you can get any pretty designs at 50% off, saving you $60-80. That is a steal!!!
And what could be better, if you stand in for a chance to win
$200
cash from them, to buy your favourite piece(s) of jewelry, and at the same time contribute to help raise funds! Yes, by just submitting your entry! :D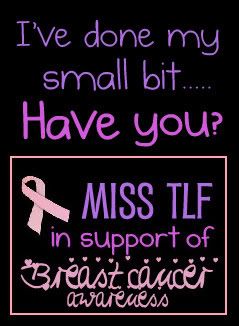 NOTE:
I'm dubbing this competition
THE PINK RIBBON
competition. ;)
In conjunction of Pink Ribbon Day, for every 30 entries obtained through this competition, I will donate RM50 to the National Cancer Society. Find out how, by joining this Pink Ribbon competiton, you're also entitled to be in the running of a
FREE
pair of RUBI SHOES!!! Click
here
for more info. :)
Now to the steps of The Pink Ribbon competition. It's really simple! :D
Step 1:
Select any of the badges below, and place it on your blog/website/social profile page.
Step 2:
Head on over to their website
HERE
to fill in the form. Don't worry, it's an easy peasy form. They only require your name, email and the address of your blog/website where you've placed the badge.
Step 3:
Send me an email at
iamtlf@live.com
with subject titled "Pink Ribbon" to notify me of your submission and the badge placement.


Please take note that you'll be eligible for The Pink Ribbon competition by Miss TLF if and only if you've sent in your entry from the link that I've provided you:
HERE
:)
You'll then be automatically entered each and every month. This sweepstake giveaway is open to all countries, so anyone at all is welcomed to join! :D
And and and, every entrant will also receive a 15% discount off the entire LuShae Jewelry range! Meaning, from the 50% on-going sales promotion, you get an additional 15% on top of that! OH DEAR, OH NO, OH MY!!!
Hurry up, place the badge on your blog and submit your form already! :D